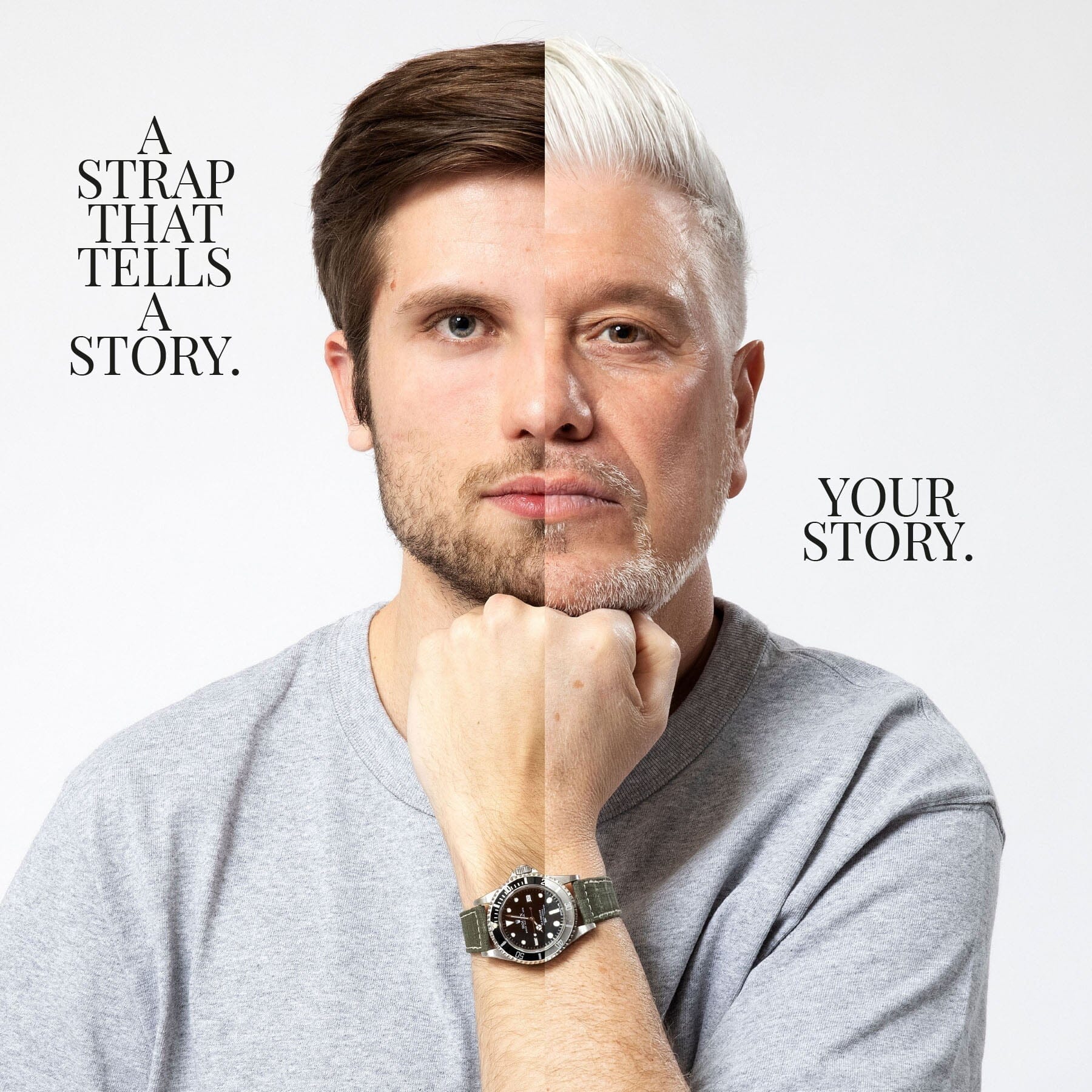 THE RIPSTOP WATCH STRAP
Our latest watch strap is so very Bulang and Sons – a thin and comfortable piece that combines a genuine leather base with a rare material that's literally made to age in style: Vintage cotton ripstop in a classic olive drab color. Here's how we came to develop these durable lightweights with our very own twist.
A Weave Of Its Own
The Bulang and Sons M65 Collection in early 2018 featured a limited edition of our first straps made ouf of ripstop fabric sourced from vintage military jackets. At first, we fell for the look, that certain rugged surplus vibe. But over time, we learned that the material's unique ability to individually mature is its real key feature.
Made To Age In Style
Becoming better with wear soon became the main feat for this great fabric used on those straps. Our team, friends and customers started sharing their genuine experiences and pictures on how their straps developed individually – an ongoing process, as the straps might age, but in their own sturdy, resilient way.
Just like our beloved vintage watches with their original faded bezels or patinated dials, these straps are made to mature in the most graceful manner, accompanying and reflecting the distinct lifestyles of the characters who wear them.
A Personalized Approach
Taking a great product and creating an individual look via its treatment and use is essential to most of the cherished items we wear, carry around or even sit on nowadays. These things tell stories – sometimes our own, sometimes the ones of previous owners, sometimes the stuff of legends.
By conveying history and soul through outer appearance, these pieces create a reflection of real life experiences. It is no coincidence that artificially torn jeans or shabby chic furniture are staples of today's style. Vintage has become a standard in design and aesthetics. A personalized approach to break away from the mainstream.
The Right Stuff
It has taken us quite some time to source the right vintage cotton ripstop material. We found we shouldn't source any more fabric from vintage M65 jackets – those garments simply are too precious and rare to cut them to pieces.
While nowadays most ripstop varieties are constructed from synthetic threads to avoid reacting to wear and tear, we were looking for cotton, as the straps were to not only conform to our own high standards of comfort and style and durability. Crucially, the material had to adhere to our own very high standards of aging gracefully!
So we went on a quest to find a vintage cotton ripstop with the perfect olive drab tone. And the perfect cotton is mostly vintage which can't easily be ordered in bulk nowadays. Ultimately, we chanced upon the right cotton material sourced from an early 1980s stock with an outstanding appearance and touch.
Next was the challenge to transform this outstanding material into a high quality Bulang and Sons watch strap that does the concept justice. It was particularly difficult to make the strap as thin and comfortable as possible to ensure a perfect appearance and the utmost comfort at the same time.
After several sample stages, our german partners from Kaufmann finally delivered the perfect balance of craftsmanship, style and comfort. In over 80 steps, a design was handcrafted that allows to comfortably wear these straps on the wrist with full wrapped and sewn in side panels. This approach avoids the fraying out of the straps while still allowing the ripstop material to mature into an individual look.
Thanks again to the friends and customers who tested the straps with us – and who will be featured on our special page dedicated to showcasing your individual journey with the Bulang and Sons cotton ripstop watch strap. Read more here
The cotton ripstop watch strap is arguably the most Bulang and Sons strap yet – it combines a rare, high quality material that has an intriguing story and an awesome aura with the ability to evolve individually. Inspired by vintage military style but focused on serving as a blank canvas for your personal journey, our cotton ripstop watch strap proposes a truly unique look!
Now it's up to you to create your story!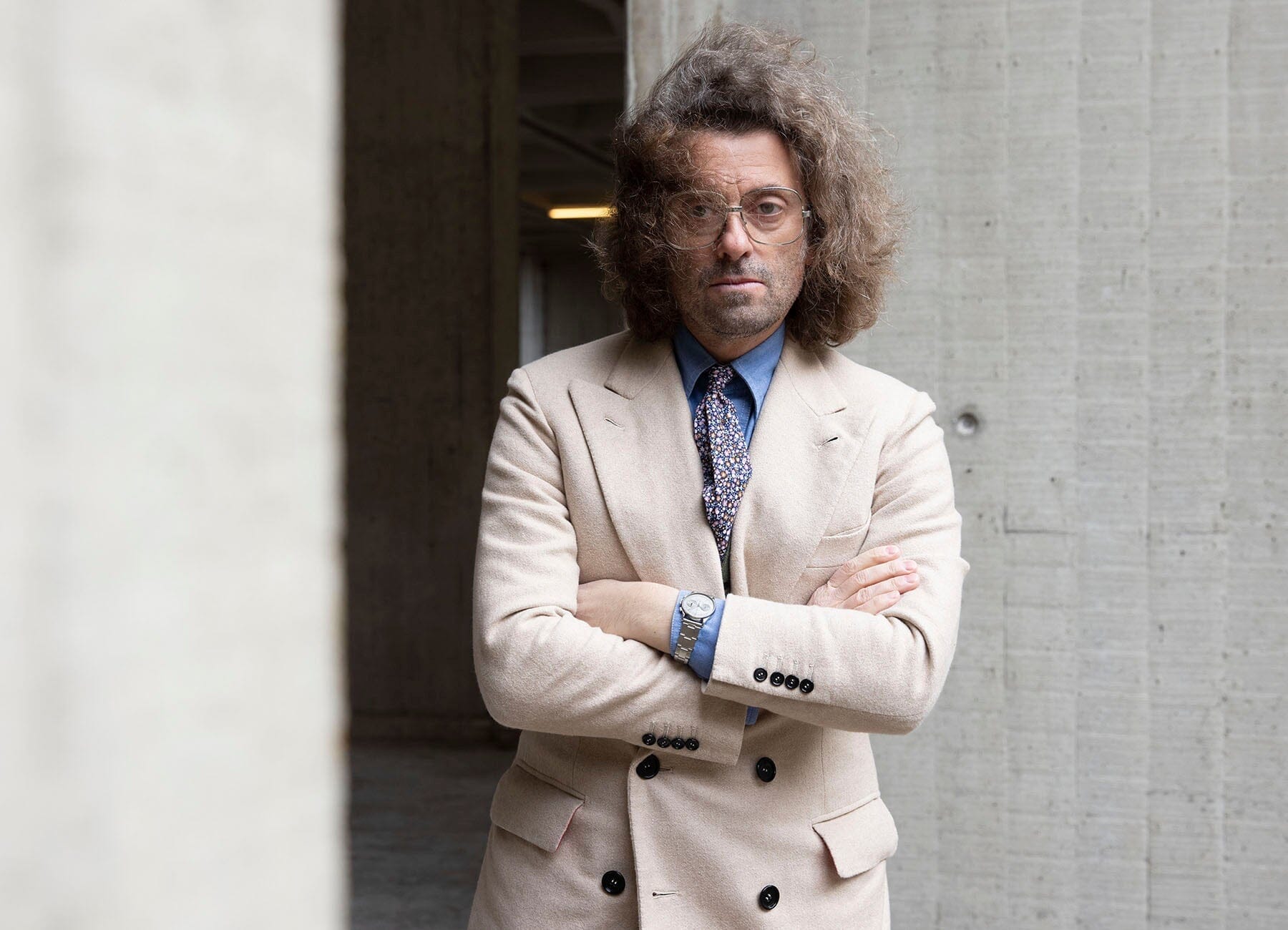 Category_I am Bulang
For the third episode of our series, we'd like to introduce Carlo Biagioli. Those who have been able to meet this man from San Marino in the flesh can call themselves lucky to have experienced a tr...
Read more