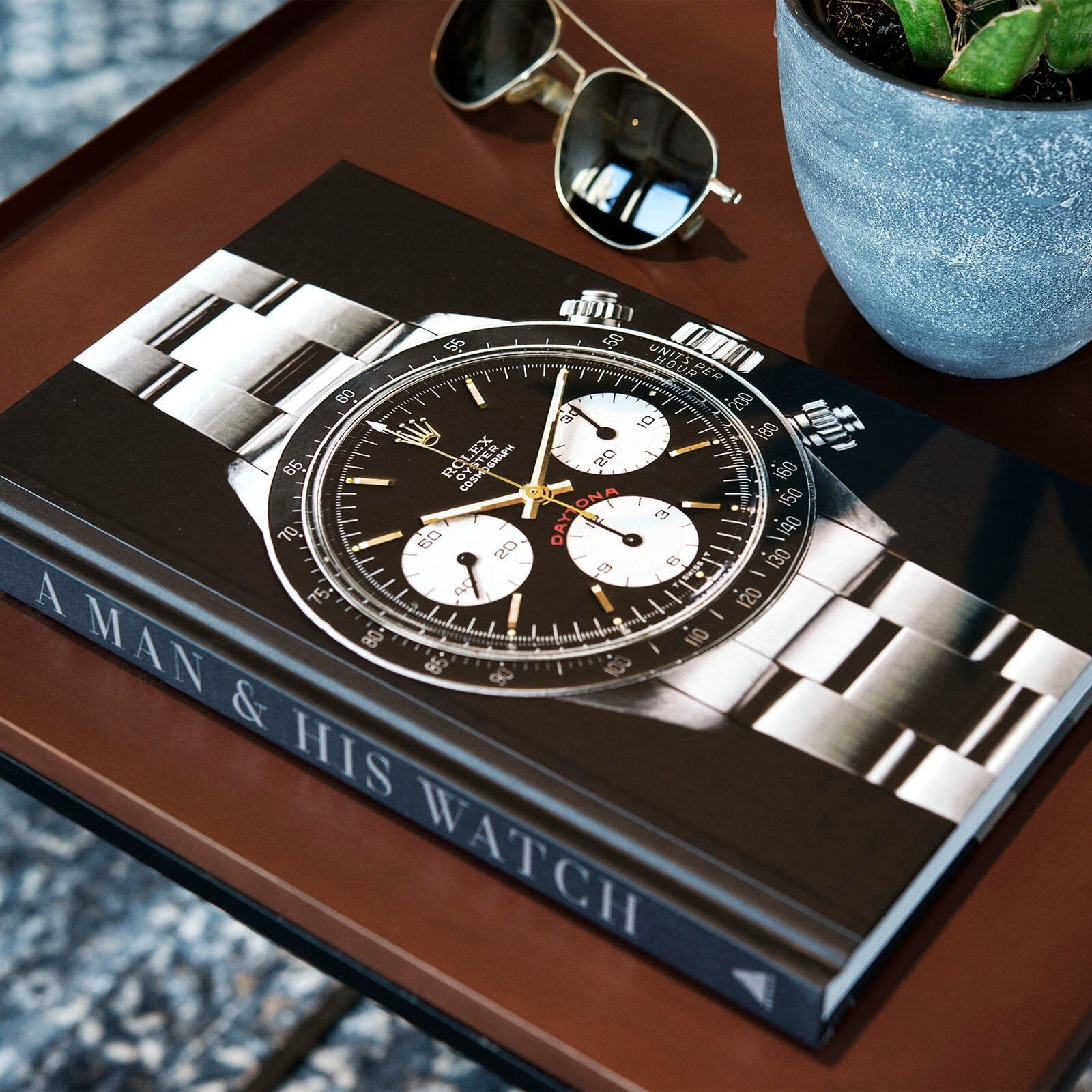 A Man and His Watch - An Interview with Matt Hranek
Before the internet we had books. We learnt from books, we relaxed with books and we relied on books to archive thoughts and knowledge. Now we learn via Google and relax by thumbing down our timelines and most people have a blog. But the art of books is still very much alive for passionate collectors – art, cars and watches being prime examples. There have been a number of amazing watch books published over the years and these become collectibles themselves and as watch lovers we love absorb the pictures and information.
One such book came to our attention that we just had to get our hands on and we loved it. At Bulang and Sons we are passionate about watches with a story and the tales behind timepieces – this book is just perfect to us. In fact, we love it so much we will be offering it in our web store. Matt Hranek's A Man and His Watch is a collection of watches and the stories behind them. Featuring watches from both individuals and a few brands, Hranek lifts the lid on some amazing watches and why they are important to the owners. There are some epic pieces in the book and some fantastic stories. There are also some very ordinary watches in the world's eyes but to the owners they mean the absolute world. There are also some watches belonging to great friends of ours in their and it was great to read those stories.
We recently caught up with the author Matt Hranek, to ask him about the book.
BandS: Where did the idea for this book come from originally?
MH: Navigating the watch world, and as a watch lover myself, I was running into these great watch stories from guys i was meeting. There were also many great brand stories and I thought that it was a good idea to put these collections together in a book.
BandS: In the book you talk about your Dad's Datejust being your favourite watch. Tell us a little more about the watch and your emotional connection to it.
MH: It is my favorite because it was my father's that was left to me when he died. Every time I wear that watch I feel connected to him. Watches have the power to do that I think.
BandS: Was it important to you to have such a diverse choice of pieces in the book?
MH: It was very important to celebrate all watches from the rarest to the most simple and common. It was the stories of each of these pieces that set them apart and make them special to me and in the eyes of their owners.
BandS: There are some important watches in the book. Which stories inspired you the most and why?
MH: Wow, they are all in there because they inspire me! But some standouts of course are the Paul Newman Daytona, the Omega Moon watches and the Cartier archive.
BandS: When it comes to choosing a watch for yourself, what is the most important factor in your choice?
MH: It first has to speak to me aesthetically, I am not so concerned about movements. I love stainless steel sport watches so it is usually one of these.
BandS: We love your Instagram account and the documentary of your travels, amazing food and cool watches.
MH: Thanks. IG frames a certain world of course and these are some of the highlights!
BandS: You are a man of style and good taste. How do you select different watches for your different looks?
MH: Thank you. Again, it really is just a feeling or mood I am in and my arsenal is pretty close aesthetically.
BandS: Three events: Black tie dinner in NYC…Steak barbecue in France…Defender Safari in Africa. Which watches would you wear for each?
MH: Cartier tank, Omega Speedmaster and Rolex Sub.
BandS: Bulang and Sons is focused on style for watch lovers. You, like a lot of watch collectors, are passionate other things in your life. Could you tell us more about them?
MH: This would fill a volume, but basically I am passionate about watches, my family , tweed, cars, dogs, Land Rovers, cheap beer, red wine , gin , travel, negronis, Europe, airplanes, red meat , wing shooting and anything bespoke.
BandS: Will there be a second installment book or are there any other projects you're currently working on and able to give us a glimpse of?
MH: The next book is a man and his car… stay tuned!
Be sure to check this amazing book out by ordering it here in our web store.