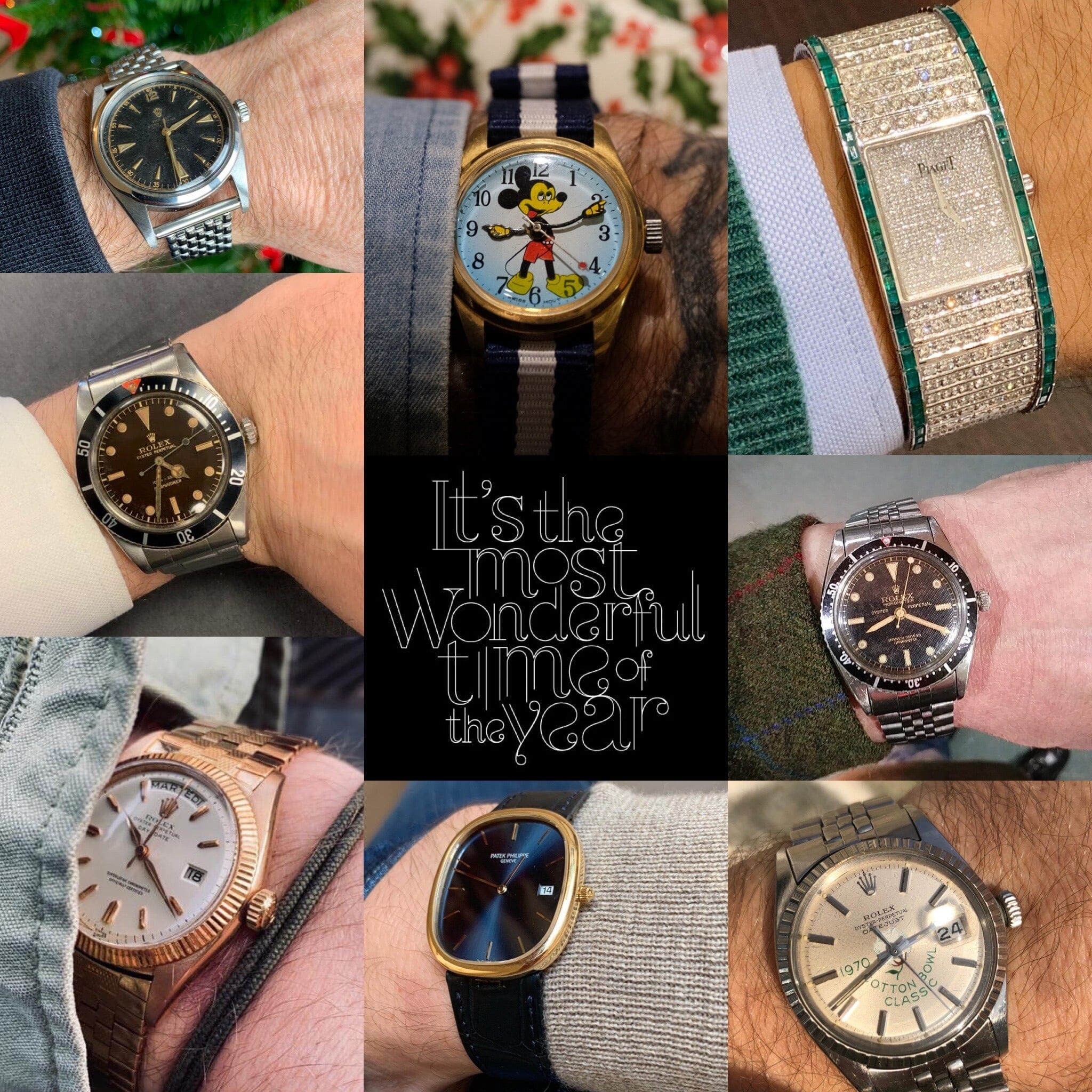 Merry Wristmas from Bulang and Sons
Its become something of a tradition here at Bulang and Sons for us to do a pre-Christmas round-up of what the team and out friends will be wearing on our wrists for Christmas Day. 2019 has a been another great year for the watch community, with some incredible watches sold across the world and great opportunities to get together to share our passion. To draw an end to the year, here is a look at what people are choosing for the 25th…
Bernhard Bulang
This year I discovered the Patek Philippe Ellipse and its been my go to watch for most of 2019. I love it – what a great and understated piece! For sure I'll be wearing it this Christmas Day!
Ross Povey
This year for Christmas Day I'll be wearing the new Tudor Black Bay Chrono Dark…like the Darth Vader of the Tudor Watch family!
Giacomo Castelli
"Earlier this year I got into the pre-quartz era / Landeron 4750 movement electric watches. I became hooked on the very unique dial lay outs including different kind of lightning bolts and unique fonts. This Benrus was maybe the coolest of them with the crazy amount of 'bolts and the perfect matching 12 index font and the crown position. My companion for this Chritsmas."
Danny Kuijpers
I picked this Ovettone as my holiday watch for no reason at besides i love it!
Roberto 'Jatucka' Randazzo
"For Christmas Eve I'll wear this Mickey Mouse watch which I recently found in HK. It has been a very tough and challenging year for me, for Christmas I want to relax and finally enjoy my family. I will wear this watch because it makes me smile and reminds me of my childhood and my very first ever watch. I sincerely wish a Merry Christmas to all of you from the bottom of my heart."
Jean-Paul Menicucci
"I really love the AP perpetual calendar. H bought this watch 10 years ago, when people didn't really like them. Now that the watch become hot – so maybe I was on to something! It's an amazing watch when you put it on your wrist. Merry Christmas."
Eric Ku
"This is my Xmas watch this year. In my eyes the best new release of any brand in 2019. I like how it's an update or something iconic- the meteorite is an homage to the original white dial 6542 GMT. Got a lot of wrist time since it arrived and will continue to do so into the new year."
Mike Wood
"I will be rocking his 1953 Rolex Oyster Perpetual Monometer Officially Certified Chronometer Jubilee bracelet watch. I'll enjoy its glossy black honeycomb lattice textured gilt print dial and gilt pencil hands, ref. 6202, whilst carving the Christmas turkey this year! Festive greetings to all!"
Geoff Hess
"The holidays are all about family, and this 5508 came directly to me from the son and grandson of the original owner in Egypt. They've become truly cherished friends, and wearing it on Christmas Day is a perfect way to celebrate being entrusted with their family heirloom and a great reminder of the very best moments in watch collecting."
Alessio Zegna
"I think this Christmas I'll wear my vintage full diamond and emerald Piaget.
I find it so utterly gorgeous and outlandishly glamorous that it truly redefines the feeling of "special" for me."
Paul Russell
"I'll be wearing my Ovettone 6298 on Christmas Day. The watch has always reminded me of happy times with friends and family. It is rarely without the fantastic beads of rice bracelet from B&S. Merry Christmas ?"
Mr Jonathan Holmes Esq.
"I'll be wearing this for Christmas. Every time I look at it, it makes me smile."
Paul Scurfield
"The Ellipse is this year's bargain for me, I bought it not running and had Patek refurb the watch completely, it's now perfect and I cannot stop looking at it"
Detlev
"I'll be wearing my 1956 absolutely first ref of the Day-Date #6510 on its matching 1/56 tile link bracelet. Cause it's Xmas g*ddamnit!"
Rony – VRA
"I'm dreaming of a white Christmas…don't think we'll get one here though! This incredible vintage Rolex will keep me smiling through the holidays."
Peter – @ex_omega
"My Christmas watch will be the Patek Philippe 3970 in rose gold. It's so warm and Christmas "festlich". I wish you all a Merry Christmas!"
Florian @cayenne1200
"I think I will wear my new Grand Seiko SBGW231. I love the vintage style of the case with its ivory dial. The quality of the finish is absolutely outstanding and comparable to high end brands. Simply a lovely piece!"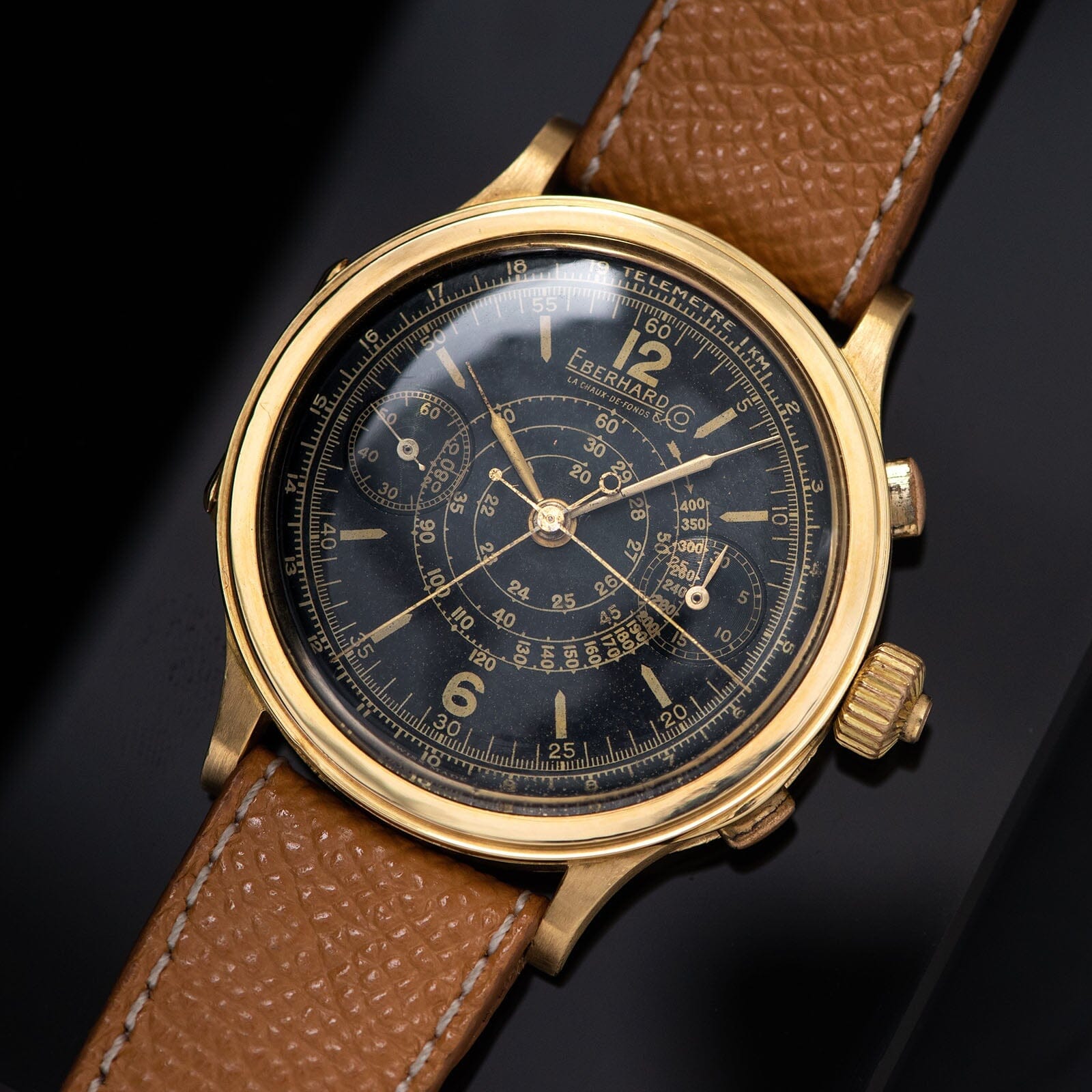 Category_Watch Passion
A lot has been written over the last couple of years on split seconds chronographs, largely due to the fact that Phillips has sold two extremely important examples by Rolex in recent times. The ref...
Read more