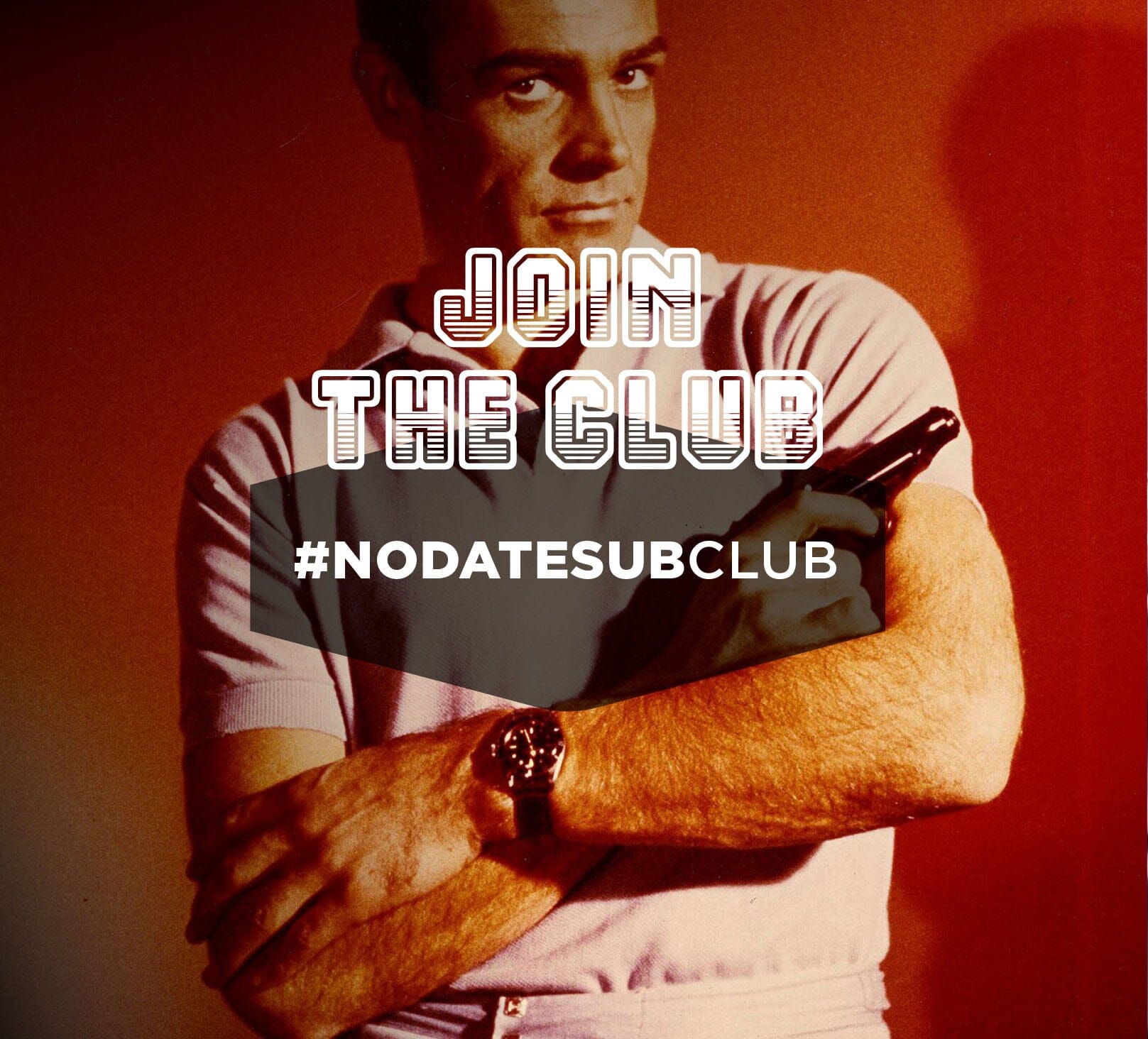 Bernhard Bulang's Love for the No-Date Sub… Join us!
I guess many of you get asked, "What would be the one watch you would keep if you could own only one?" right? I do – over drinks with collector friends and on 'Ask Bernhard' on IG Stories. And my answer is always the same – the Mk1 Maxi 5513. I love this watch, but in fact I would be happy with any no-date Submariner. For me, it was my first true love when I began to become seriously interested in watches and especially vintage Rolex. Since my first purchase of a 6536 nearly 14 years ago, I have owned literally hundreds of no date Subs. That is why we are launching a new Instagram account, the No Date Sub Club (@NoDateSubClub).

Join us on this journey and follow this new account.


Love Comes in All Shapes and Sizes (But Without a Date or Cyclops!)
Big crowns and small crowns. Maxi, gilt, serif and underline. Rolex and Tudor. Plexi, sapphire, radium, tritium and luminova. I've tried and loved them all. From a Rolex 6200 to a 114060 and a Tudor 7924 to a Black Bay Black – each of them has spoken its seductive whisper into my ear. I even had an affair with a pvd-coated 14060 once. These watches are my passion. My Achille's-heel and my Samson's-hair; my combined weakness and strength. I am like a love-sick teenager. But that's OK…because it's a cool watch. Simple!
Forget the date, enjoy your time – the No Date Sub Club is here (@NoDateSubClub)
Ask a child to draw a watch and I would imagine the end result would look something like a no-date Submariner. It's a watch with balance and symmetry. The clean layout of the dial and simple three-hand layout make this the master of time-only sports watch design. No date apertures or wart-esque Cyclops date-magnifiers on the crystal. Just a number of smooth lines that are uninterrupted like the curves of a perfect supermodel. Powerful like a Porsche 911. Timeless like a Fender Stratocaster. From its earliest days in 1953 to the current iteration that sits in the window of the local AD (if you are lucky!), the no-date Submariner is a special watch with a special place in the Bulang and Sons collective heart. And now it's time to properly share the love.
Today we are launching the No-Date Sub Club Instagram account – a new at Bulang and Sons. We are building a new community around this classic watch. If you love the no-date Sub, we want you to be a member of our club. As a member you will join like-mined watch lovers and share the love for the cleanest and simplest of Submariners. In addition members will:
Receive first-dibs on new no-date Subs when we get them in stock.
Enjoy more designated content for the No Date Submariners
Have exclusive access to No Date Sub Club limited edition straps and other accessories
Be featured on our @NoDateSubClub Instagram page.
Everybody has a role to play in our club. So don't delay, sign up for the new special newsletter and follow the @NoDateSubClub Insta page. Join the club and be part of the #NoDateSubClub love today!

And the secret calling card or handshake? #nodatesubclub. Share your favourite No Date Sub images on Instagram and make sure to use the hashtag #NoDateSubClub. Each week we will select some of our favourites and share them on the new Instagram page. And occasionally you might even win a prize!