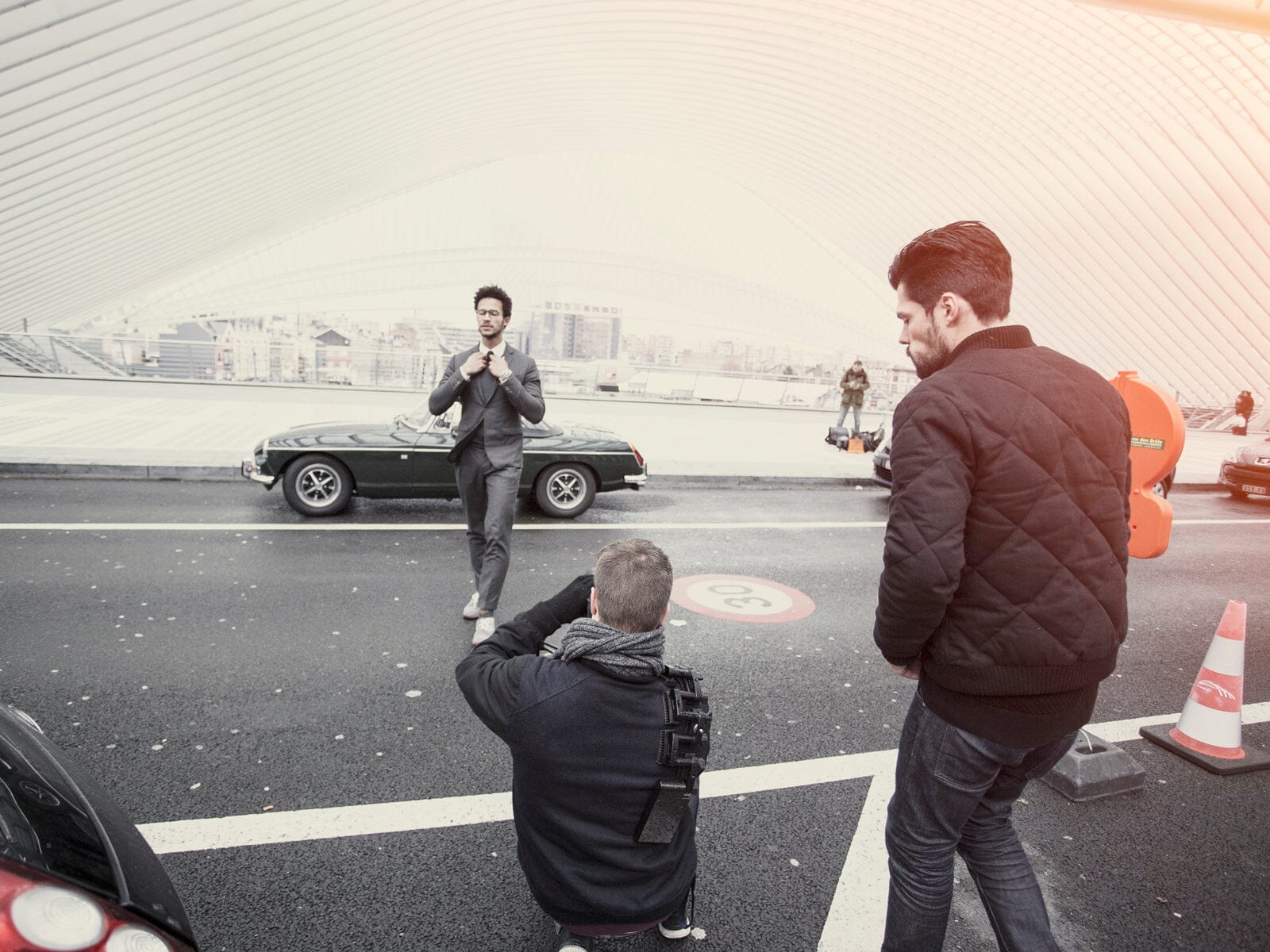 The Making Of 'The B&S Campaign'
Dear B&S friends, we are so proud to share with you some images to show you the atmosphere and the team behind 'The B&S Campaign' – video we shot just before X-Mas. The video is now live and we are very happy with the final result; the next step in the B&S-brand experience.


We are delighted to have been able work with this young team of creatives, who gave us their passion and energy to share all the B&S love for our customers and friends – its a real team effort.


Big thanks to Miquel and Marijn and his team for delivering a beautiful and cool piece of artwork.
Also Rob Truijen was on the team again. The 3rd photo shoot with him and a great experience as always. Also big thanks to him for his extra styling advice.

Also a big thanks to Samefko Ludidi our model in the shoot and Philippe and Deborah from Mayfair Maastricht for the clothing.
I was very happy we could finally use my classic MG B for this shoot, it was such a nice contrast with the cool location. Style as i love it, fusing modern and vintage – the fun is in the contrast. Modern urban living.
Can't wait to to do the next one…
=====
Thanks to the team:
Concept
Bulang & Sons
Strictua
Art direction
Miquel Steps / Strictua
Direction of Photography Video
Marijn Vanderheijden / Strictua
Production Video
Strictua
Photography
Rob Truijen / Bureau Caramel
Male Model
Samefko Ludidi
Female Model
Wibke Lange
Special thanks to:
Philippe and Deborah from Mayfair Maastricht