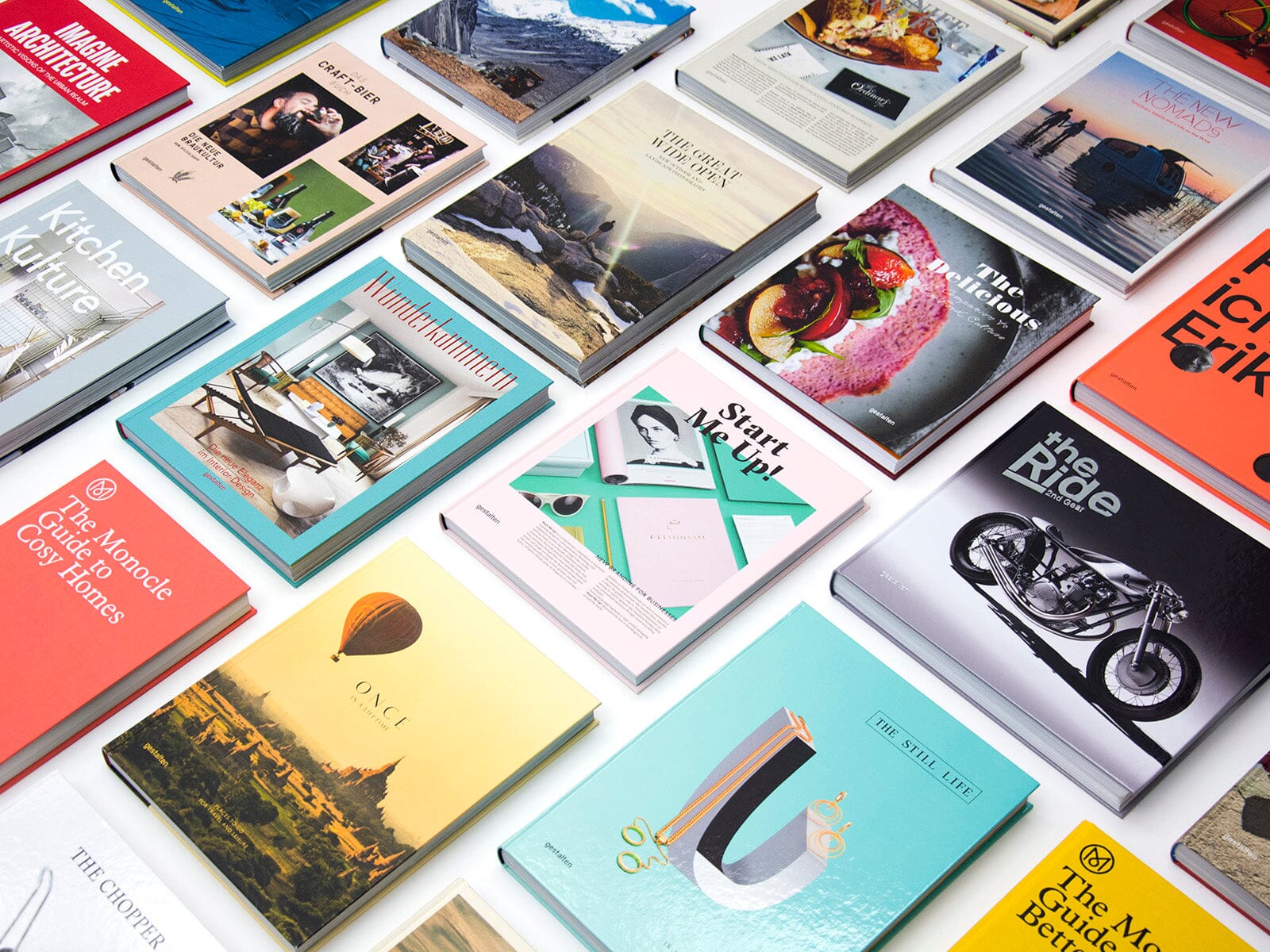 The finer things in Life: Gestalten at Bulang and Sons
THE FINER THINGS IN LIFE
Whether to enhance your knowledge about style, architecture and food or as a cheeky way of decorating your coffee table: you can't go wrong with well-written and beautifully designed books. Berlin's Gestalten Verlag has both in numbers – and that's why we now stock a selection from their impressive catalogue in our shop.
The Gestalten story started over two decades ago with a visionary book about a visionary movement. In 1995, the Berlin techno and house scene had already shaped a lifestyle and an aesthetic, and the 300+ page "Localizer 1.0" book was among the very first to commit the "raving society" to paper, instantly creating a standard reference and putting the young Gestalten team on the international map.
While branching out in the years to come, Gestalten has remained true to its name – the German word "Gestalten" stands for "figures" or "types" as well as for the mere activity of creating. Today, the varied topics in the vast Gestalten portfolio appeal to readers with many backgrounds and interests while the company stays focused on a certain understanding of design and style.
Whether it's art, architecture, fashion, interior design, typography, visual culture, food, travel guides or even children's books: Gestalten publications are easily identifiable not only by their subject matter but also by their generous use of type and photography. Always classy and up-to-date in a way that never looks constrained or forced, these are books that literally give their readers air to breathe.
By closely connecting those who work at the Berlin headquarters with creatives from all around the globe, Gestalten delivers authentic, culturally aware and forward-thinking works that never cease to inspire. Their publications are sold at booksellers, museum shops or concept and specialty stores in about 120 countries. And at Bulang and Sons – for we have decided to sell a curated range of Gestalten titles in our shop.
As the first book from Gestalten in our store, we have chosen "Porsche 911 – The Ultimate Sportscar as Cultural Icon" by Ulf Poschardt, in which the famed German journalist, style and car expert dissects the powerful world-wide cultural phenomenon that is the 911. Our next pick is
Of course, that is only the beginning, as the Gestalten portfolio still holds many treasures to be unearthed. Feel free to browse our growing selection of Gestalten titles and let us know if you would like to see a certain work or topic added. For now, we hope you join us in our quest to enrich everyone's lives – and living spaces – with great books about the finer things in life, looking forward to a result of mutual inspiration as much as the Gestalten team themselves.