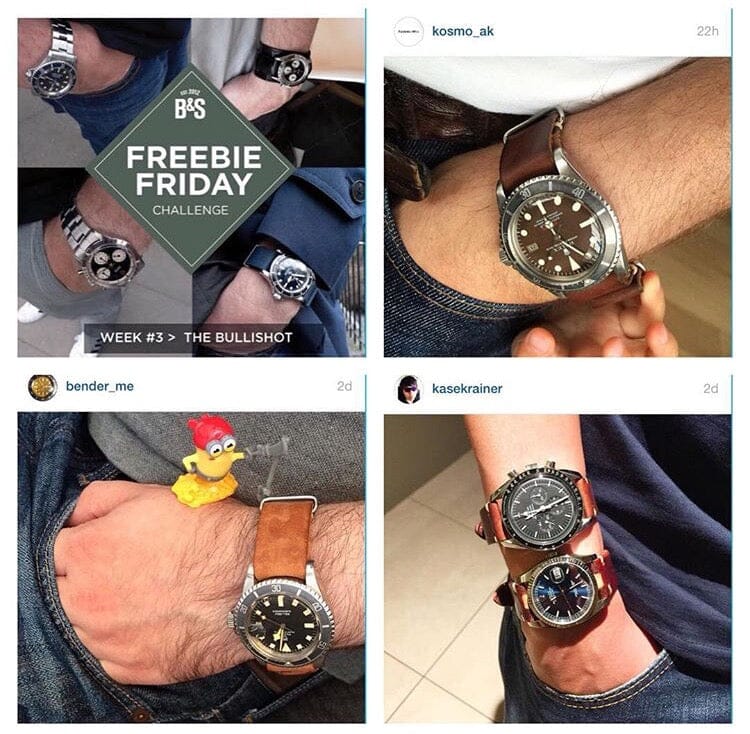 Bulang Freebie Friday
Passion for Photography…

Here at Bulang & Sons we are passionate about vintage watches and all the cool accessories and lifestyle products that surround our favourite timepieces. Founder, Bernhard Bulang, was responsible for creating the legendary Rolex Passion Meetings, where a key aspect was the capturing of proceedings on camera. Photography is a big part of the Bulang & Sons experience, the way we lovingly capture the vintage Rolex, Tudor & Omega (to name a few!) watches that we sell alongside handmade Italian watch straps, watch rolls, bracelets and other beautiful items.
Win Amazing Prizes…

A few weeks ago we began a weekly photo challenge that we called Bulang Freebie Friday. The concept was simple – we encouraged readers and followers on Instagram to post a picture of their favourite watch and use the hashtags bulangfreebiefirday and bulangandsons. Each Saturday we pick a winner and send them some goodies from the Bulang & Sons store.
The Challenge…

The last couple of weeks we have set challenges. We had the 'bullishot' first, then the 'black and white' last week and this week's theme is 'coffee shots'. We have been delighted by the amazing submissions we have received; each week getting better and better. We have had incredible shots of vintage Rolex and Tudor Submariners, Rolex Explorers and GMT Masters. Vintage Omega Speedmasters are always popular, as are their aquatic cousins the Seamasters.
You've Got to Be In It to Win It…

Here are some of our favourites from the past few weeks and make sure you check @bulangandsons on Instagram every Friday to join in with our giveaway!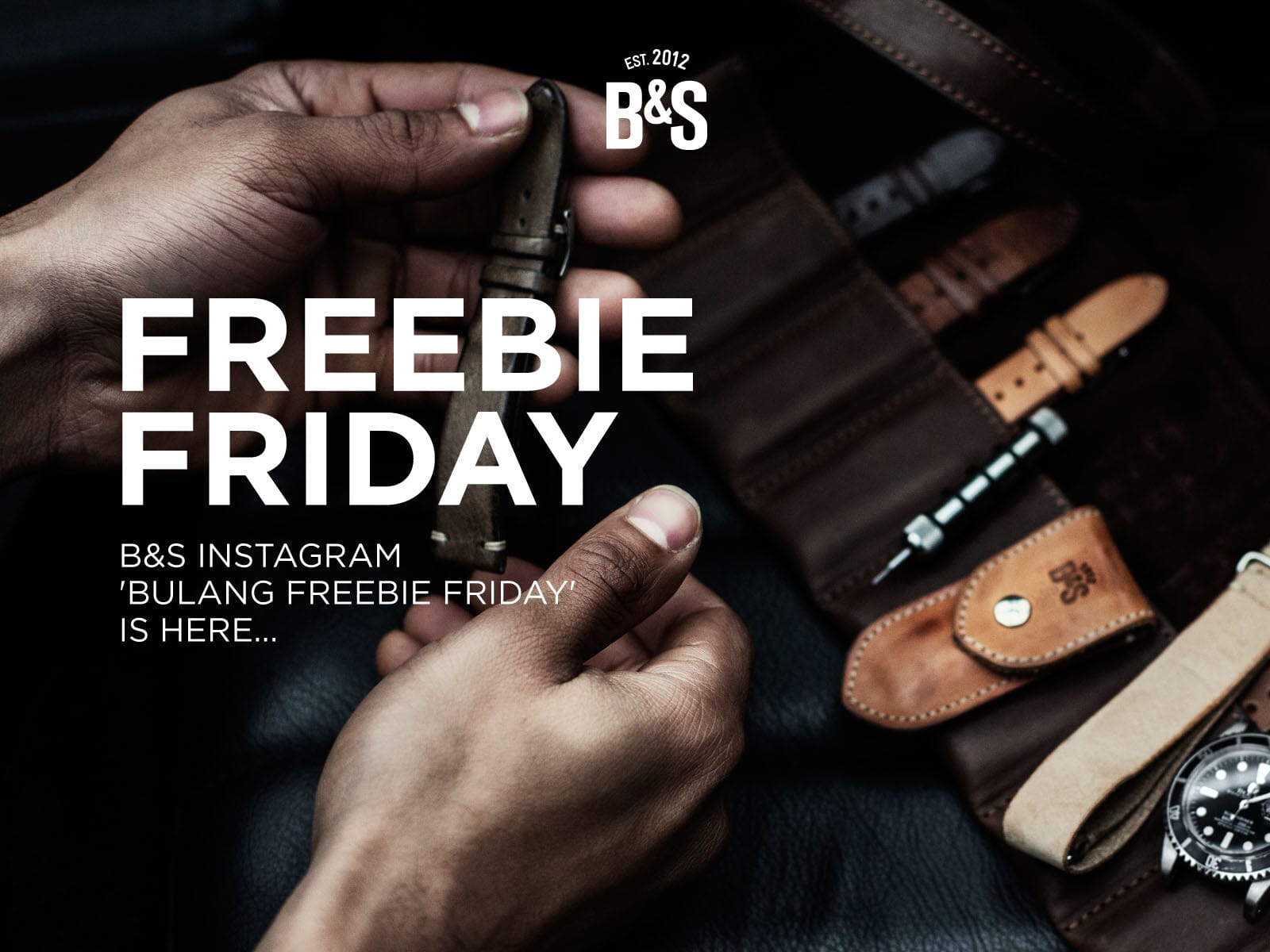 Category_Style Up
One of the essential items for us watch lovers is a good protection for our beloved watches. To contain them at home or for travel, join meetings, visit fairs,…when you want to bring more then 1 wa...
Read more